1 tag
1 tag
2 tags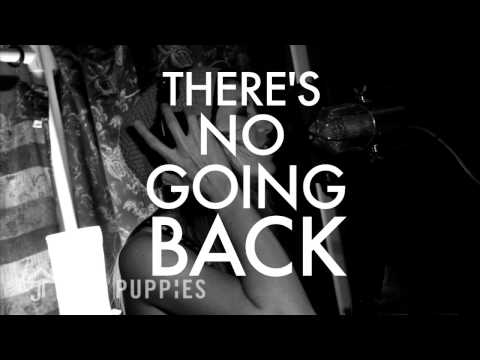 3 tags
Sick Puppies - "There's No Going Back" Preview →
Preview of "There's No Going Back," the first single off Sick Puppies' upcoming album 'Connect'. Pre Order the album on May 20th!
Easter Egg Design Contest 2013 - OPEN NOW! →
Want to win a super cool Sick Puppies Easter Basket?  Well you can!  Check out all the details by following the link and you could be the proud owner of this cool basket!!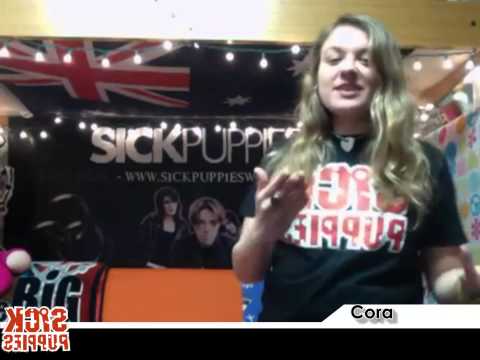 Emma's Blog - 27 February 2013
Hi Guys, Hope you've been well.  We have been going back and forth discussing the name of this new record, brainstorming and creating a whole list of names, trying to pick one that is a perfect fit.  Meanwhile we did a photoshoot for the new album and album cover, here are some pics below, I couldn't give too much away! It's still a surprise!!! Once again, thank you guys for your...
Emma's Weekly Blog - 15 February 2013
Subject: Emma's weekly blog Hey All!! This week has been a social week for us, we said hi and saw some friends out and about for Grammy week, lots of fun was had :) Our UK friends in a band called "The Feud" are over here recording their debut album and we also bumped into some fellow Australians, The Veronica's as well. Good peeps. We have also been working up the new...
Emma's Blog - 28 January 2013
Hey Guys, Hope everyone had an awesome holiday over the new year. I actually went back to Australia for the first time in a very long time, it was great to see some close friends and spend some time at the beach and swim in the surf! Very rejuvenating and revitalizing and it got me ready to come back and start a fresh new year with brand new music to show you guys. Because we are perfectionists...
Shim talks to Revolver Magazine →
Polar Opposite Anagram Contest - Going on now! →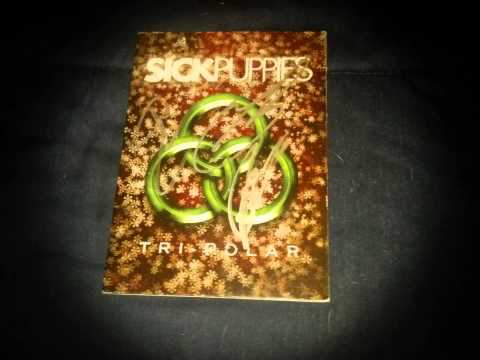 SPWC - December Webcast →
LAS VEGAS - Free Show Tomorrow!! →
Watch
We wish you all the very best of the holiday season!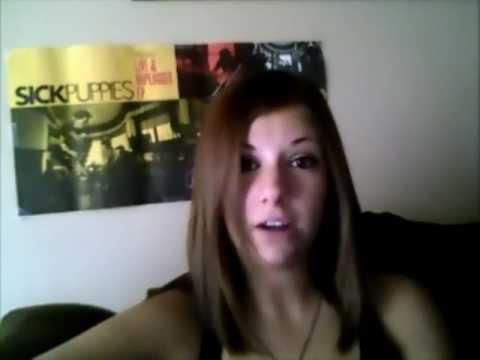 Sick Puppies Send Love to Fans
Dear friends, Due to an unfortunate and unique circumstance we will be unable to play the remaining shows on this tour. As a band it was a tough decision to make, we love to go out and play every night for you, our fans, you're what keeps us going. We will make it up to you soon with a new round of shows and new music. We promise.  In the meantime, we are back in the studio mixing and finishing...
Emma's Blog - 16 October 2012
Hi Guys, Hope you're all well.  This last tour has been filled with great shows and also eventful days off!!!  We went to Yellowstone National Park to Old Faithful and watched the geysers do their thing. Such a beautiful park and I'm so happy that we get to see such sights while doing what we do. Also, I finally caught up on Dexter!!!! Damn it's getting intense, I can't...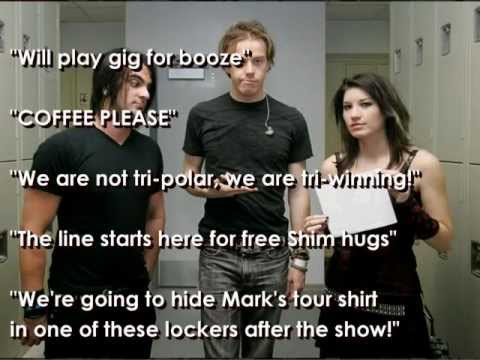 Emma's Blog - 1 October 2012
Hey Guys, Well it's been a while… We're back on tour with Seether this fall, fresh and ready. We've been in LA working on our next record for you guys and are pretty excited to show it to you. So far we've played Chicago, Cinci, Clifton Park, Boston, Sayreville, Baltimore, St Petersburg, Atlanta, Sauget and Oklahoma City. I've attached some pictures of our...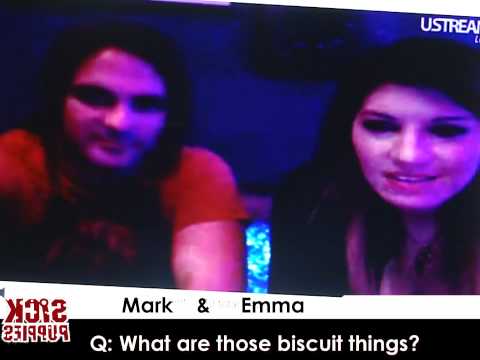 Tweet to win Tickets to a Triple Threat show →
Ustream from the Studio Tomorrow!
Want to see us in studio as we record the new album? Keep your eyes open for our Ustream broadcast tomorrow, Friday at 11 am PST / 2 pm EST http://www.ustream.tv/channel/sick-puppies @Ustream #instudio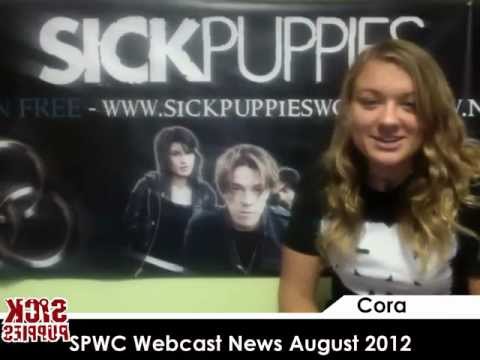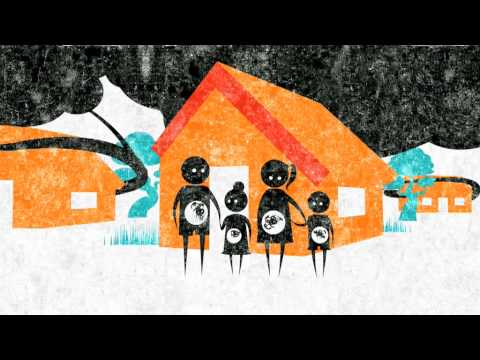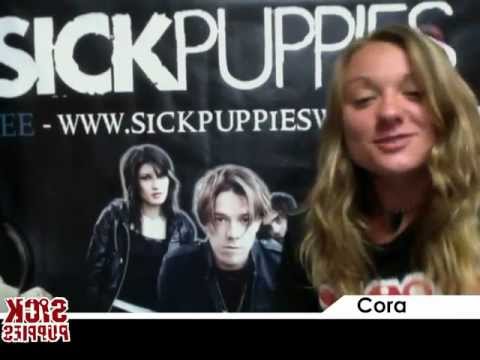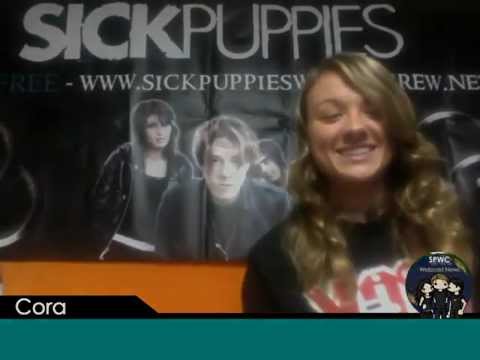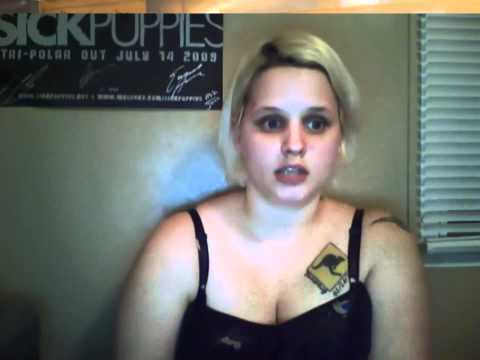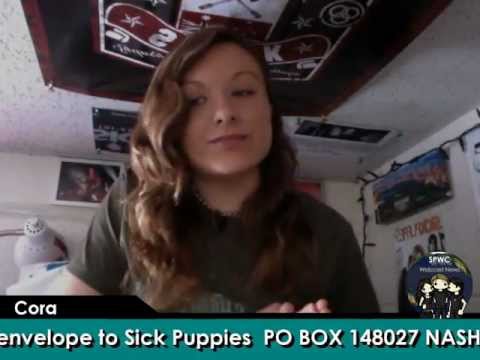 Emma Blog - 2 March 2012
Hey Guys, It's been a while! I hope everyone's doing well out there. We are writing profusely as we speak and gathering new songs for you to hear hopefully very soon. It's been a nice time to sit back and reflect during the holidays and now finally get together and create and hatch the new album. We really appreciate and love the feedback you guys give us on twitter...
4th Annual Pumpkin Design Contest - Entries! →
The amazingly talented World Crew is at it again! You can see all of our awesome fans and Crews entries at the link above.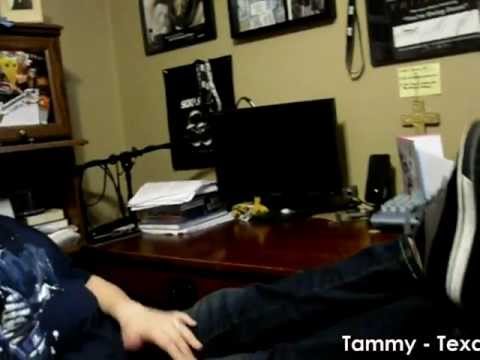 4th Annual Pumpkin Design Contest →
4 tags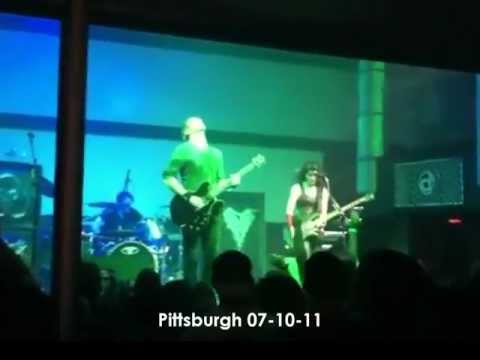 13 tags
Emma's Blog 5 August 2011
Hey Guys, How are you?! Lots of festivals this week, Crewfest with Motley Crew, Krockathon and Oxxfest being two of them, and how hot has it been !?!? I've loved it :) Krockathon was probably the hottest of them all, copious amounts of Gatorade for us! At Oxxfest we caught up with our friend Rob from WCYY, always a pleasure. I had the pleasure of having my first deep fried Oreos...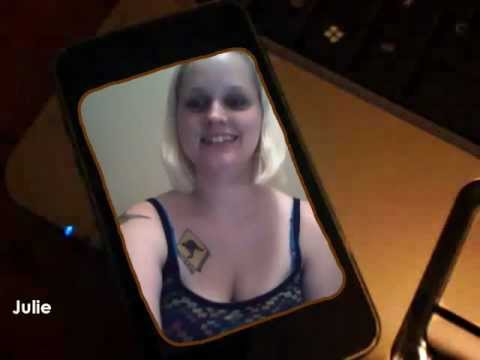 48 Hours Festival - Las Vegas, NV →
Sick Puppies would like to invite you to Get...
Are you ready for the ultimate rock and roll cruise vacation? Then join Sick Puppies onboard ShipRocked this November 14-19, as they hit the high seas from Fort Lauderdale to Costa Maya & Cozumel.  Along the way you'll get to see us and over a dozen great bands performing live, including Buckcherry, Queensryche, Hinder, Hellyeah, Sevendust, Candlebox, Filter, Living Colour, In This...
Tri-Polar Deluxe Hits Australia
Hey guys, We know it's been a long time coming, but Tri-Polar Deluxe is available to our awesome Australian fans this Friday, 29 July 2011.  We're so excited by the news and hope you are as well. Maybe is so close to going GOLD and we know we have YOU to thank. If you've already purchased your digital copy of the single, much appreciation.  If you haven't, what are you...